DDP Logisztika Kft. (DDP Logistics Private Limited Liability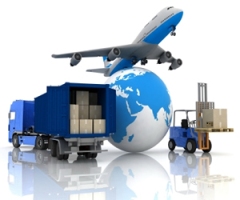 Company) provides freight forwarding, warehousing services, handles customs clearances and formalities, as well as provides advice on customs related issues. Our colleagues have more than 30 years of experience in the area of customs clearances, most of which they acquired at the Customs Authority. 

We provide firm-specific advice to our clients that can considerably reduce their expenses and thus result in higher profits. 
Our partners' satisfaction is an important factor in their lives as companies, whether they are small, medium-sized or large enterprises. These enterprises pay particular attention to becoming in the eyes of their clients business contacts that stand out from all other service provider / sales / production firms, etc., and that their partners and clients can see the value added that they provide through their activities. 

DDP Logisztika Kft. offers its existing and potential clientele professional solutions with which they can become more competitive on the market, as well as further strengthen their business relationships and establish new ones. 
Let's get to know each other, as it would be our pleasure to present these opportunities to you too!