Warehousing
Warehousing for normal commercial goods
We provide warehouse services for our customers. There are heated and unheated storages areas. Moving  the  goods  happens with forklifts.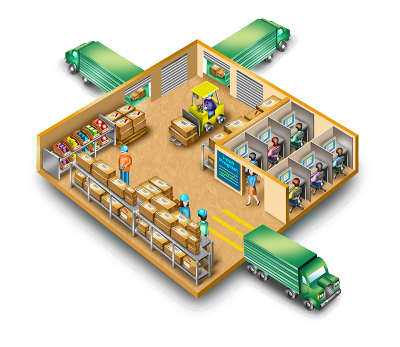 We can offer cross-docking possibilities belong to transport services.

There are additional warehousing possibilities beyond normal warehousing:
•  Customs warehouse ( more information )
•  VAT warehouse
You can buy the goods without VAT then sell the shipments also without VAT using our VAT warehouse services. The purchase process has to be arranged inside of the territory of our VAT warehouse.
We issue a certificate about the fact of the procedure verified it by the National Tax Authorities. The seller and the buyer can prove VAT exemption of the invoice by this verified certificate. 
After purchasing process the new owner of the goods can sell the goods again also without VAT at the territory of our VAT warehouse of course.
•  Oversized goods storage
•  Customer stock warehouse 
We are able to give quotations responding to clients' needs depending on our current capacity and prior negotiations.